What do family photos mean to you? For me, first and foremost as a mum, it's capturing moments with my family and preserving them. It's just like Dr Seuss said, "We take photos as a return ticket to a moment otherwise gone. Sometimes you will never know the value of a moment until it becomes a memory". As a professional photographer knowing the joy these memories provide families truly makes me more passionate to see them hanging in homes with pride.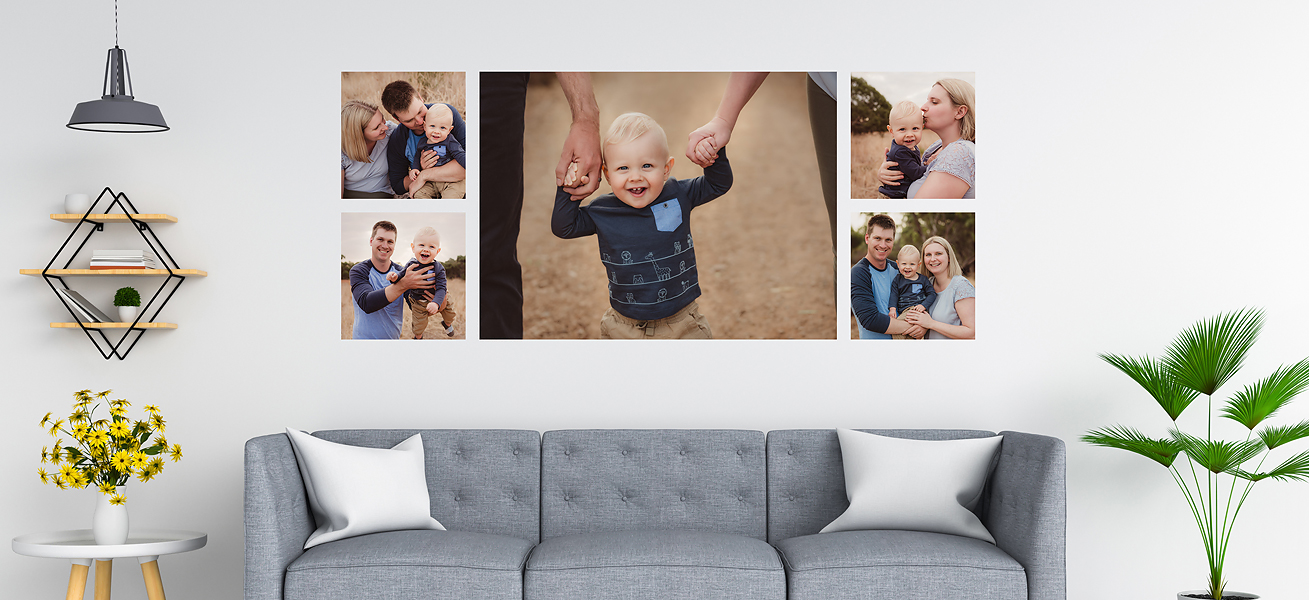 In every family, there's always one person who has a thousand stories… every now and then, they'll share tales of long-lost cousins, and they always make sure you're up to speed on what's happening with your relatives.  It probably wasn't until Facebook came along that you were able to put faces to the names. Sad isn't it. Did you ever get that family photo when you were altogether last time? I bet you wish you did…
We recently had a family photography session and now I have a beautiful collection of framed canvases on our wall. I love them…just love them… Truly, I do.  As a professional photographer I have lots of wonderful photos of my family, as I'm the one taking them, I make an effort to regularly update them.
Wouldn't it be great to capture your family as they are today? Well you can and the time, is now. Don't lose these moments in time, because once they're gone, they're gone. Which leads me to this post, I want to help you choose the right professional photographer for your family photos.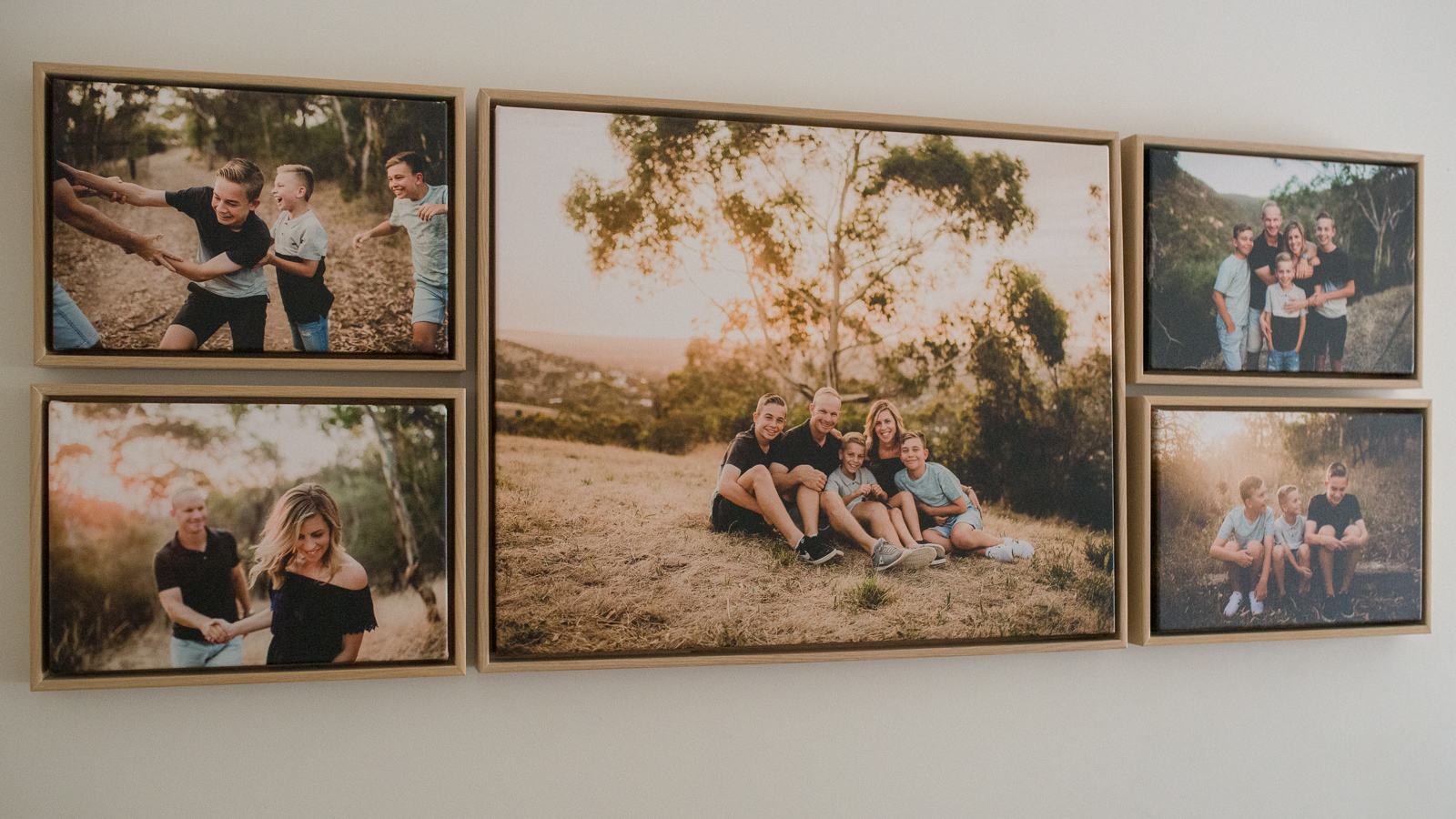 What do you want from your photographs?
When it comes to capturing some of life's most precious moments, you want to know you're in capable hands – a professional photographer will do more than just operate a fancy camera.
Whether you're finally getting around to organising that family photo that you've been meaning to do for ages, or you've just had a baby, you want to find the right professional photographer who will capture your memories perfectly.
You know the saying – you get what you pay for, so choose the best you can afford. Most will offer interest fee payment plans to help you. Don't regret your choice, especially when it comes to family and newborn photography! The images you have today with your children and family will someday be their most treasured possessions.
TIPS
Be clear on exactly what you're after.
Check if your photographer shoots in studio or on location, or both.
Traditional or more creative? Do you want traditional style portraits or something fun that portrays your family connection and evokes emotion?.
Family portraits should take pride in your home, so make sure your photographer offers quality products. You might want a collection of framed images to tell a story down your hallway or a large canvas that makes an impact in your lounge room.
Consider your budget and, if you need, ask your photographer if there is a payment plan option.
Things take time, find out what's expected of you in terms of shoot time and ask how long the editing and delivery process will be.
Find out if they help you prepare for the session and if not, ask what they recommend you do beforehand.

Just how experienced is your professional photographer?
So, your friend's a photographer, so is your aunt's cousin and the man down the street. Everyone's a photographer these days, the fact is, anyone can buy a flashy camera and start snapping, it takes experience and know-how to be able to use it like a professional. I'm sure you've seen those 'nailed' it photos flying around social media.
Knowledge really is the key here. Every element that goes into capturing a beautiful image will be taken into account. Not only will an experienced photographer know how to use a camera, they'll know how to get the best results.
Firstly, there's the set up. If they're an experienced professional, they should be able to easily guide you through the process of how it all works way before the camera is even taken out of the bag. If this is something they do on the side, it'll soon become apparent.
It actually goes beyond the aesthetics. From using good lighting, to shooting at the right angle, having a good lens and great editing software – a true professional will have a toolkit of gidgets and gadgets that will take an ordinary image and transform it into an extraordinary memory – they know exactly how to pose and interact with families to get the best reactions and connections.
If you haven't seen examples of their work, ask to see it. You should come face-to-face with their portfolio early on, as this will give you a good indication as to just how long they've been in the game.
Some indicators of their professionalism might be whether or not they're a member of professional industry body, AIPP. If they are, you can rest assured knowing they meet a minimum standard of professional photography, have appropriate insurance, comply with all business requirements, are committed to continual professional development and agree to comply with the Code of Professional Practice. Awards are also a good indicator that they're keen on improving their craft and abilities.
TIPS
Check how long they've been a photographer for. Experience is key.
Check they are reputable and see if they belong to any industry bodies such as the AIPP (Australian Institute of Professional Photography).
Ask them how many clients they've worked with.
If It's photography for your newborn ensure they are up to date with their vaccinations, particularly whooping cough
If they don't explain the process to you up front, ask them what's involved.
Are they good with children? You'll want to know your family photographer knows how to interact with children whether they are shy, difficult or energetic. It will put you at ease and help you enjoy the experience and ultimately, get better photographs.

Are they a specialist in their field?
You wouldn't go to a fashion photographer for newborn photos, nor would you go to a sports photographer for family photos. For the best results, you need to choose a professional photographer that specialises in family photography.
Generally speaking, newborn and family photographers will be specialists in their field. For example, a newborn photographer will know all there is to know about composition and lighting, effective prop use and colour coordination. Most of all though, they'll know how to work with babies and even more importantly, they love it!
Positioning your baby safely is fundamental and being able to settle them is paramount. A specialist newborn photographer will know what to do, and, what not to do. Such as, supporting baby's head and neck, not leaving them unattended, using stable props and not forcing them into certain positions.  A good professional photographer will have some tricks and tips up their sleeve to help little ones create beautiful photos.. They'll even make sleep deprived and fragile parents feel at ease.
For teens, they'll have a knack for getting great reactions and enhancing family connections – after all, you don't do this everyday. Your photographer should make your photo session a fun!
TIPS
Take the time to look through their website and portfolio of work to get an idea of what they can do.
Choose a photographer based on their area of expertise.
Check they are a registered business and make sure they have insurance to put your mind at ease should something go wrong.
Check out their reviews.
Stalk them on social media, do their clients interact and give feedback? Take note of the comments and get a feel for your photographer's personality.
Do you like their style?
Your style sets you apart from everyone else – and the same goes for a professional photographer. Whether it's lifestyle photography, classic photography or fine art portraiture, every photographer has their own style, or perhaps, set of styles. The trick, is to find one that has a style that fits yours.
Are you a lover of big, bold, dramatic colour? Or do you prefer natural light, soft shades and pastel hues? Or maybe black and white is your thing. Whatever your preference is, be clear on what you're after and take note of their style.
You should be able to see similarities across their portfolio. There may be certain characteristics or traits that can be seen throughout their work, a particular tenor or design that stands out or a consistency in their approach.
Maybe there's a peculiarity in their photos that speaks to your heart – be guided by your gut here and trust your judgement. You know what you like and don't like. If it doesn't feel right, don't do it. This is an investment and the last thing you want to do is regret your decision, especially when you're putting your memories in the hands of someone else to capture. Pick up the phone and have a conversation with them, this will help you get to know them and see if you Have a connection.
Knowing you've chosen the right professional photographer will not only put your mind at ease, it will simplify the entire process and ensure the whole thing is an enjoyable experience from start to finish. All good photographers will want to go on this journey with you. In fact, don't be surprised if you walk away from your photo session feeling as though you've just made a new friend.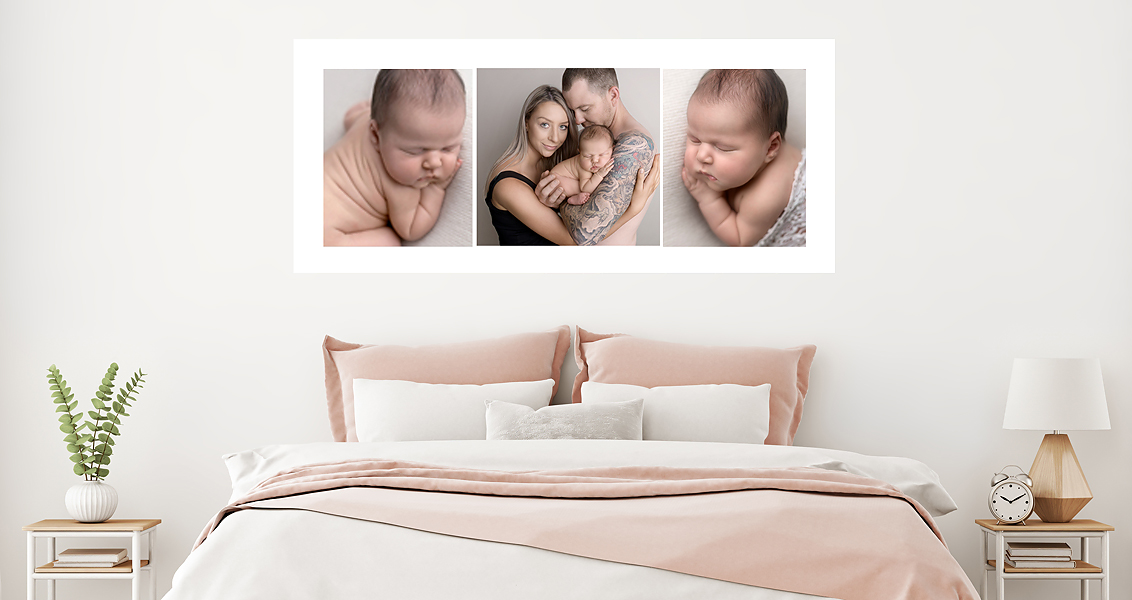 TIPS
Check out their recent work – you should instantly get a good feel for their style. Don't rely on just one or two images that you may have seen.
Consider your own style and décor and whether your photographer fits.
Tune in to your thoughts and emotions – you know what you like and what you don't like.
Listen to your gut, if it doesn't feel right, don't go ahead with it.
Oops I said 20 – I got carried away so there's an extra two bonus tips for finding the right professional photographer.
Of course, if you have any questions or would like to know more about finding a professional photographer, or better still if you'd love to chat to me about your own family photos feel free to contact me here