Baby Photography: top Strategies I use to Capture Your Baby's Unique Personality
Very little in life makes me smile as much as the time I spend in the wonderful world of baby photography. Those innocent, peaceful moments of adorable, squidgy hope and perfection! It's somehow magical, and I can't help but get drawn into the complete purity of your littlest love safely tucked up and dreaming away. Or for older bubs, the pure joy of letting your love explore and engage in the process. Feeling the magic in the room and capturing it aren't always the same thing, and I've taken years developing the perfect formula for the perfect baby photoshoot. Here are my go-to strategies to capture the magic.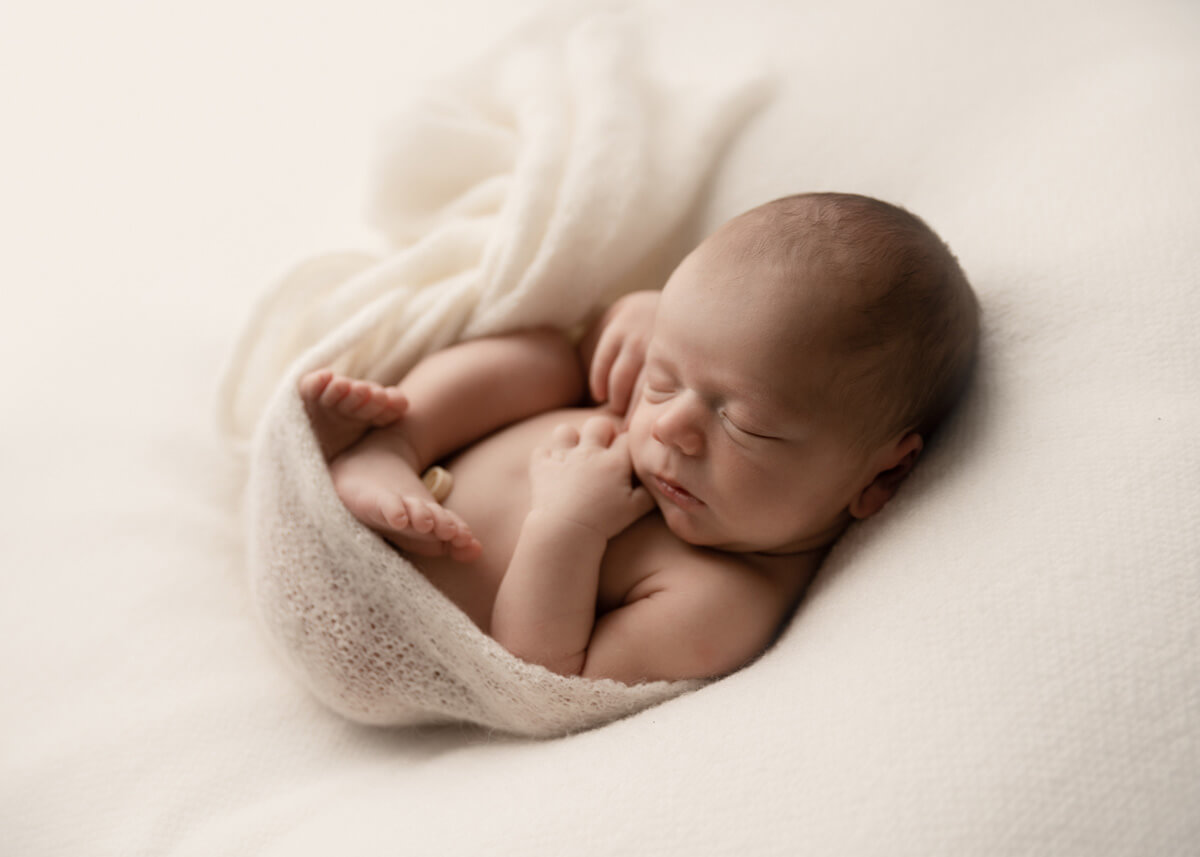 Perfect Baby Photography Strategy #1: Let Baby Lead
As with everything newborn and baby, letting bub lead is key. I could devise the 'perfect plan', but ultimately, it's up to bub to lead the session, and for me to follow. (Because how often do plans get followed in the wild world of parenting?!) If your gorgeous one (or two, or more!) is feeling sleepy or settled and happy taking centre stage alone, then that's wonderful! I'll capture that. But quite often, baby photography sessions produce the unexpected and those moments are some of my all-time favourites to shoot:
Where mum and dad and possibly siblings come in to keep baby comfortable, secure and settled. (so much love here!!)
Where your babe is happy and awake and ready for their moment in the spotlight.
There are no set rules for baby photography, and that's just the way I like it…

Perfect baby photography strategy #2: Simple is sweetest
Your precious one doesn't need to be surrounded with props to be beautiful. They are already as perfect and natural as they could possibly be. I will never pose baby in a dangerous, or precarious manner, and I keep props to a minimum. Besides the obvious safety concerns that props can pose, they also become distracting, and dilute the exquisite simplicity of capturing your baby in a single, unguarded moment.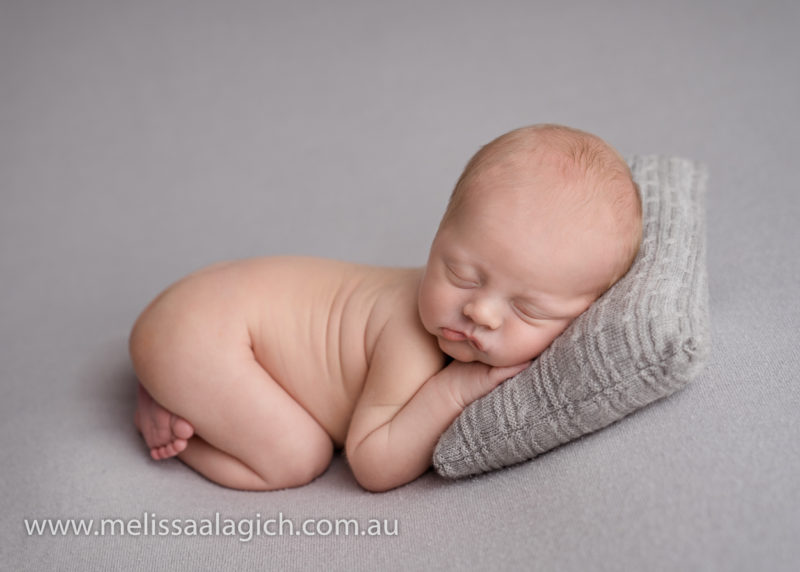 Perfect baby photography strategy #3: Making bub comfortable
You can tell in just one frame if a baby is comfortable. The best part of running a boutique photography business is that I set the schedule and the rules… I completely understand that your beautiful new addition can't tell time and is blissfully unaware of 'the schedule'. I keep my studio warm and quiet and I never rush. If bub needs a feed, or a cuddle, we stop and regroup when they're ready. The best baby photography sessions are always when bub is well-fed, warm and senses the calm in the room. So much of my job delivering baby photography sessions isn't so much the taking of the photos, but setting the mood and tone of the shoot – if you don't have that, you won't have much else!
Perfect baby photography strategy #4: Getting silly is totally worth it
Whilst newborn babies might not need much in the way of silly faces and encouragement to engage in the process, bigger bubs may need a little extra attention. To get the most out of a baby photography session, I am shamelessly willing to go the extra mile to make them laugh with silly voices, epic games of peek-a-boo and lots of play. Whatever their currency is for getting excited, I'm more than happy to meet them there, even at the expense of my own dignity (after all, the reward is far greater than any temporary awkwardness I might feel. And let's face it, I've been doing this long enough it's going to take a fair bit to embarrass me!)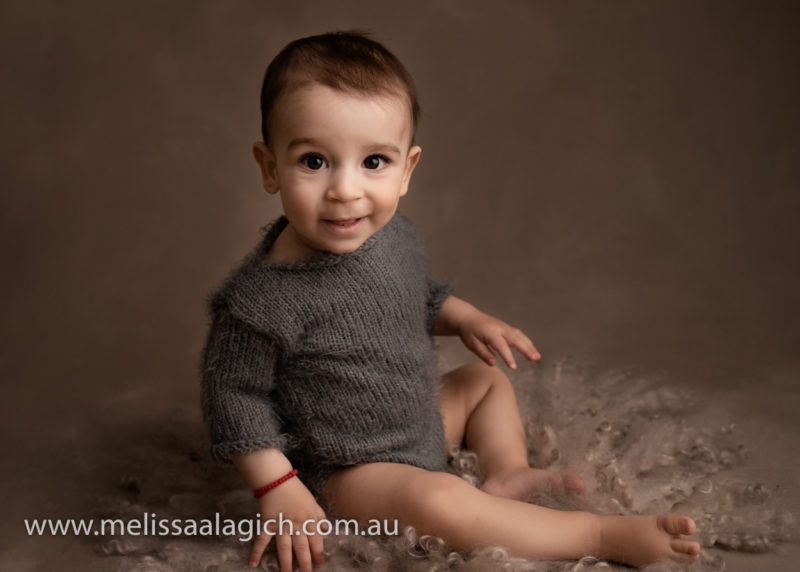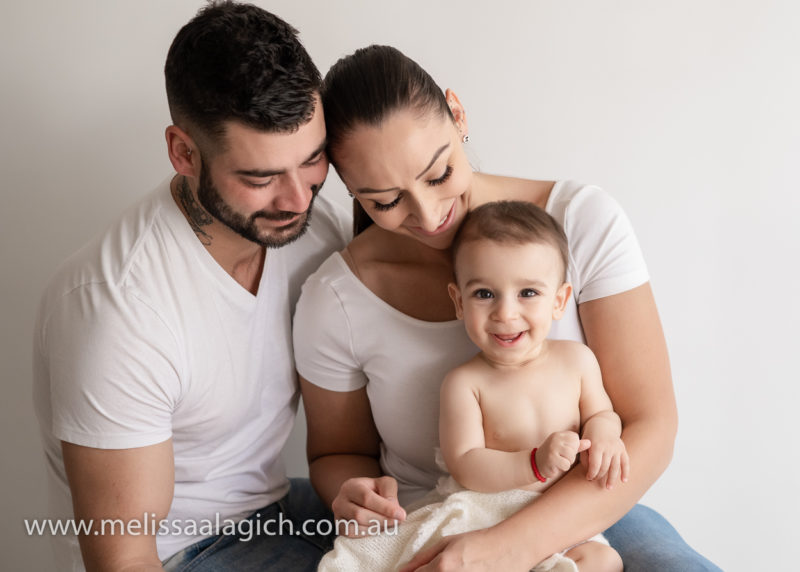 Perfect baby photography strategy #5: Encouraging new skills
It's super cool to be a part of capturing your sweet baby's firsts and skill mastering phases. Whether it's rolling, sitting, blowing bubbles, making (amazing) new faces or crawling, I'm more than happy to get on their level and let them explore their little bodies and the space around them. Some of the most expressive photos I've ever taken have been of babies in the process of mastering a skill. It's so much fun in-studio, and such a meaningful memory to capture and refer back to for the rest of time.
Perfect baby photography strategy #6: Remember the macros
It's a unique approach, but sometimes the most amazing photos aren't of the bigger picture. In fact, quite the opposite! Super specific shots of perfect lips, or pudgy fingers or toes are just as important and memorable. One day in a future that's closer than you would ever believe, you'll have a fully-fledged adult human in your company and it'll be hard to imagine they were ever so wonderfully small. Capturing these special moments is a particularly unique way of forever remembering their oh-so tiny beginnings.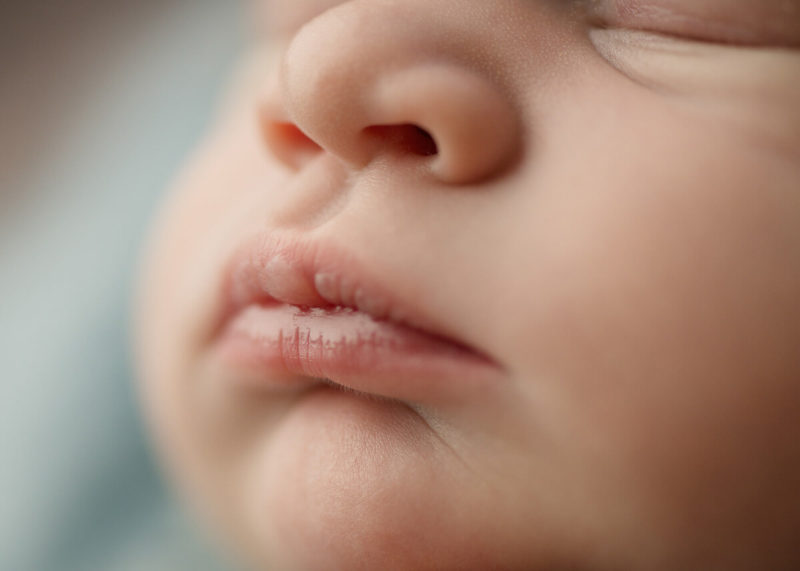 Perfect baby photography strategy #7: The tiny gestures give it away
Is there anything more endearing than the tiny (but somehow giant) yawn of a newborn? Maybe the goofy, lopsided smile of a soon-to-be toddler about to make some mischief? Whatever your baby's beautiful age and stage, it's these special moments that may not form the 'perfect image', but are so wonderfully imperfect they deserve to be captured just the same. Just like life with children, not every moment is cookie-cutter perfection, and that is totally OK, too! Capturing the deeper character of your beautiful humans is really the point of a baby photography session, and what better way than permanently recording their nuances and individuality?!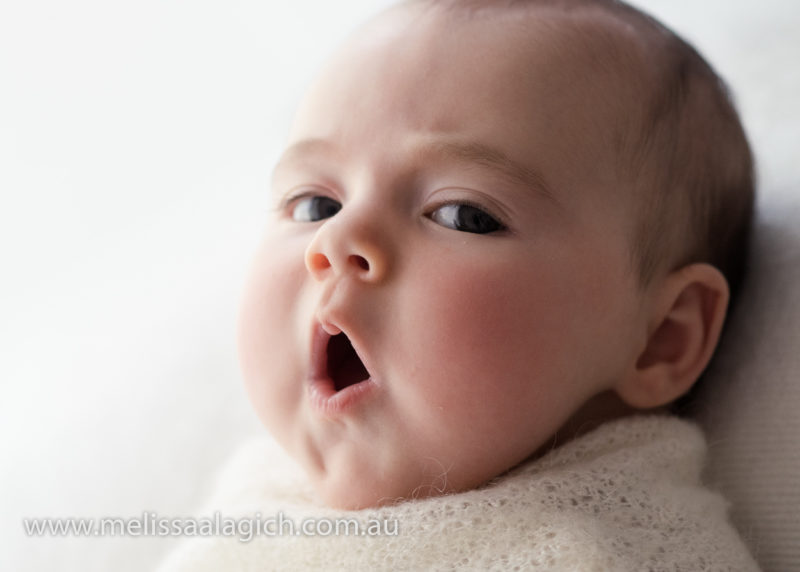 Perfect baby photography strategy #8: Sentimentality is welcome here
I love it when families bring along (the occasional) sentimental items to include in the photoshoot. While I may not be into props, I am definitely into creating meaningful images that will heal, inspire and include. My families are welcome to bring along significant mementoes to be included in their baby photography sessions. Something with a story, or even a connection to a loved one no longer with us, can be the icing on an already beautiful cake. Feel free to discuss any items you are considering with me in our consultations leading up to your baby photography session!
Melissa Alagich is an award-winning photographer based in Adelaide, South Australia. For more information on how to schedule your baby photography session, get in touch.