If you're new to the world of newborn photography, you might be wondering about the ins and outs of the process and how to best present the photos once they make it home to you. It's actually a surprisingly thought-provoking process once you start digging. So to take the stress and hassle out of your newborn photo prep, I've collated my top eight things to keep in mind…
My top eight newborn photography showcase tips
Understand why you're having the pictures taken:
Newborn photography is all about capturing the precious, peaceful innocence of your tiny one, and the love that bonds you all. Try not to stress – I'm here to guide you and keep the magic in the room.
Think about where you'd like to hang or display them:
Deciding where you'd like them to be featured will inform the colouring you choose for the shoot itself. Think about what your existing home décor looks like and how it may change in the future – will your newborn photos withstand the test of time?
Do you have any existing art?
Professional protraits interspersed with artworks create stunning personal, meaningful spaces. I can work with you to develop a collage concept that will complement your existing art and your gorgeous new newborn photography.
Photo selection is part of the process
Photo selection for printing can take some serious consideration. One image may be a beautiful one, but not the right fit for the wall you'd like to fill. I'll help you get make the right choices to suit your home.
You're never alone
After your newborn photography session I'll send you home with a product guide to help you make the decision more easily. Whether you're after large canvasses or something a little more traditional, you'll have all the information you need to make the right choice for your household.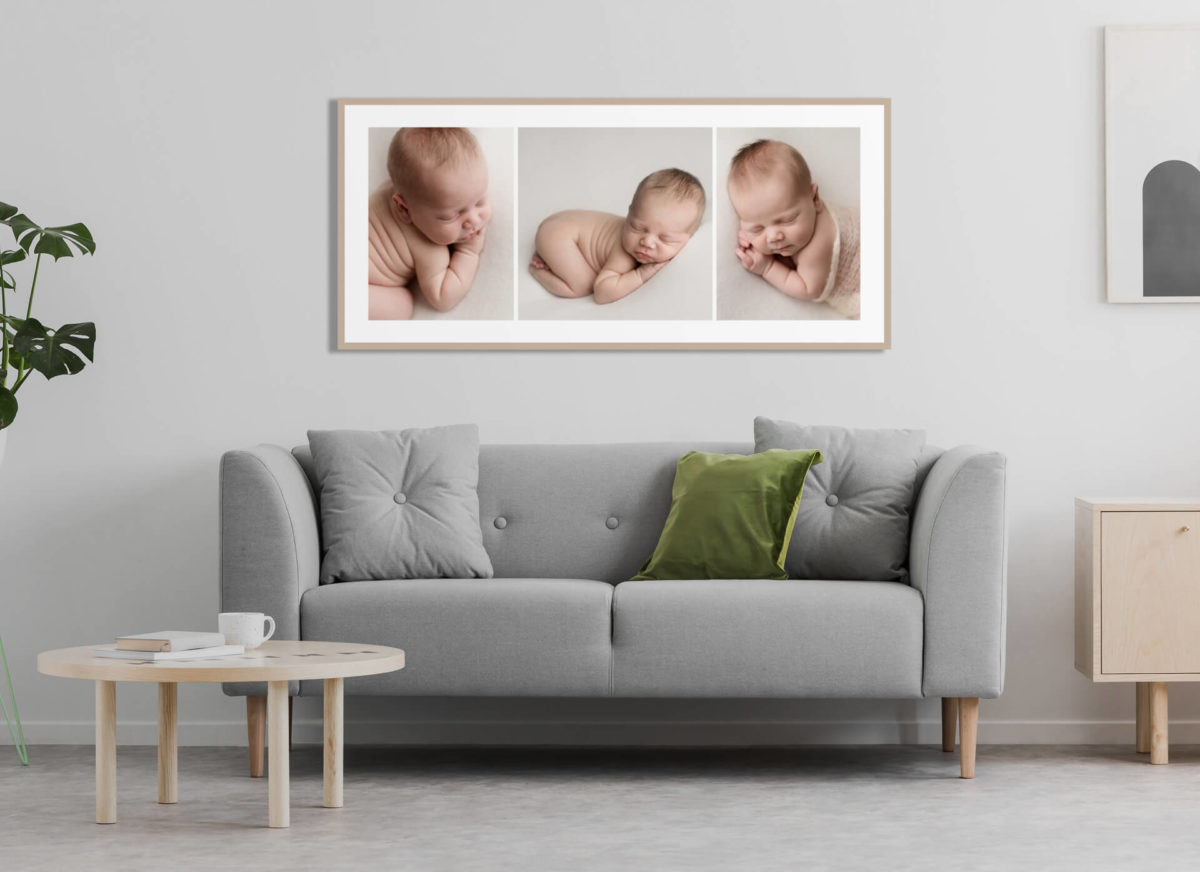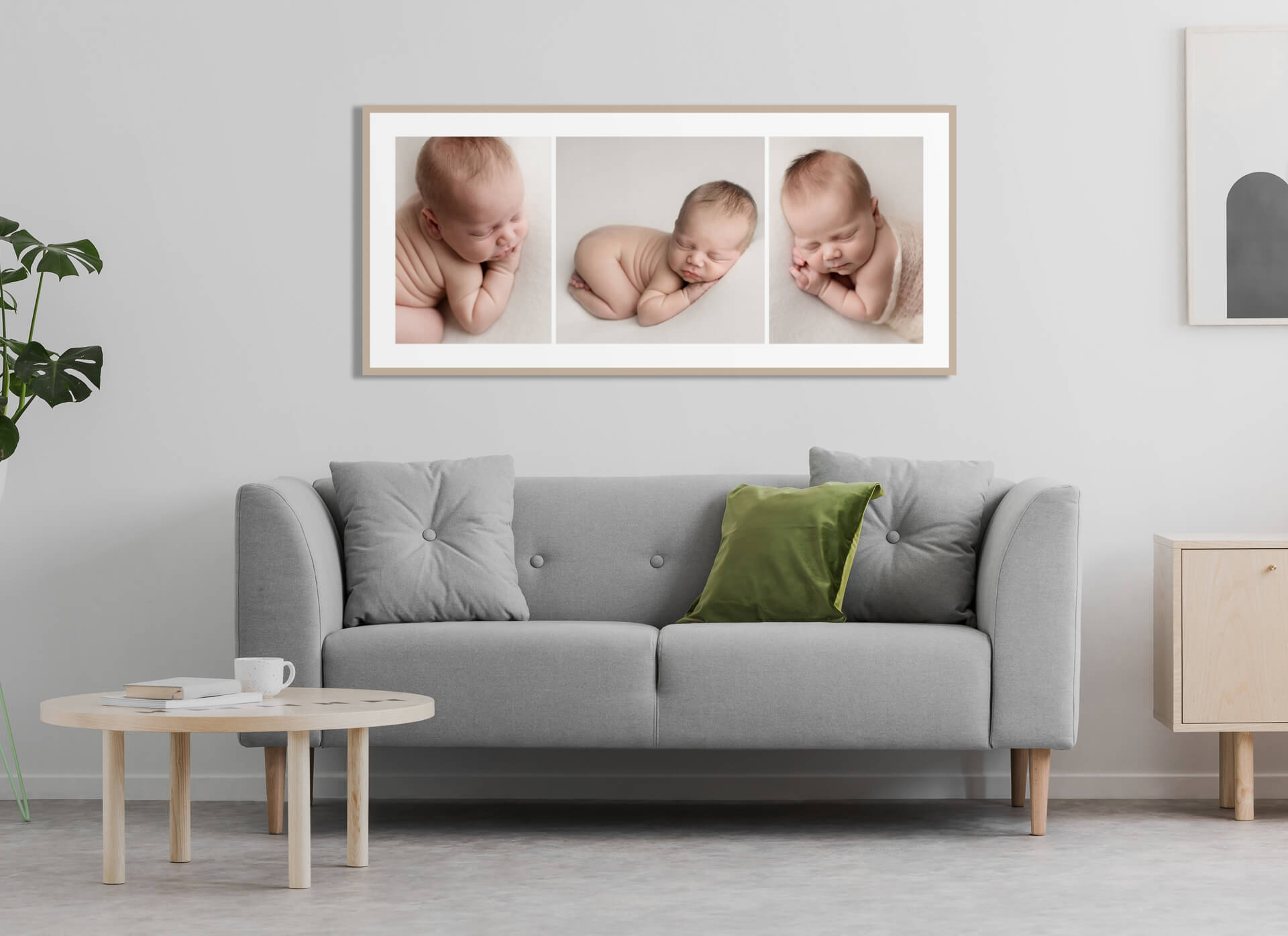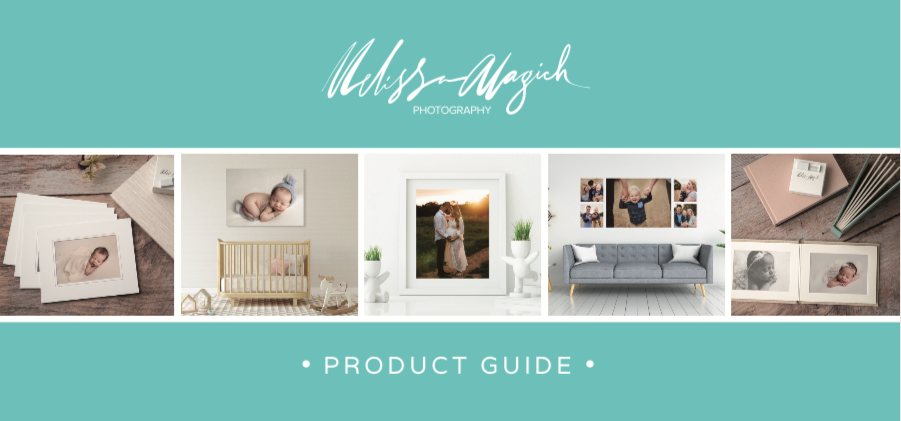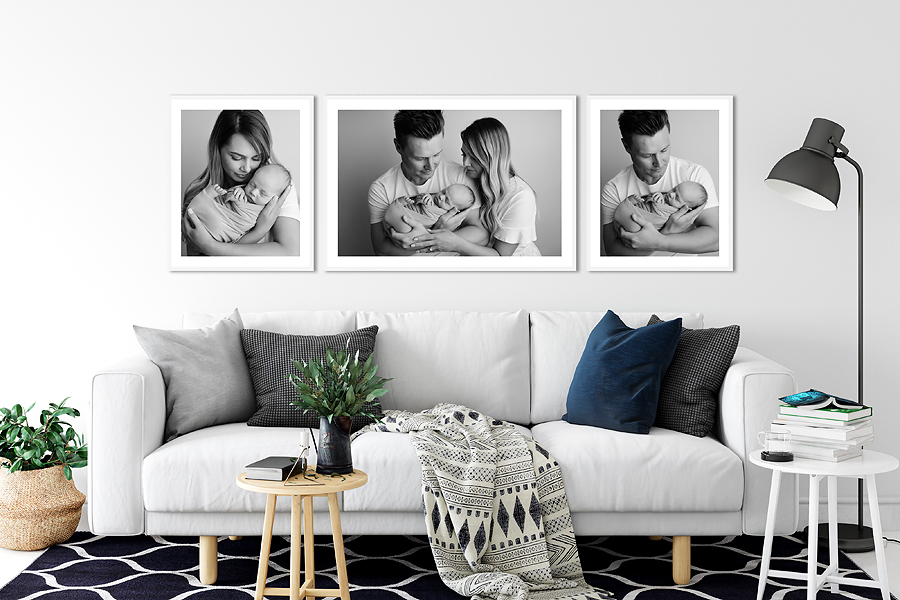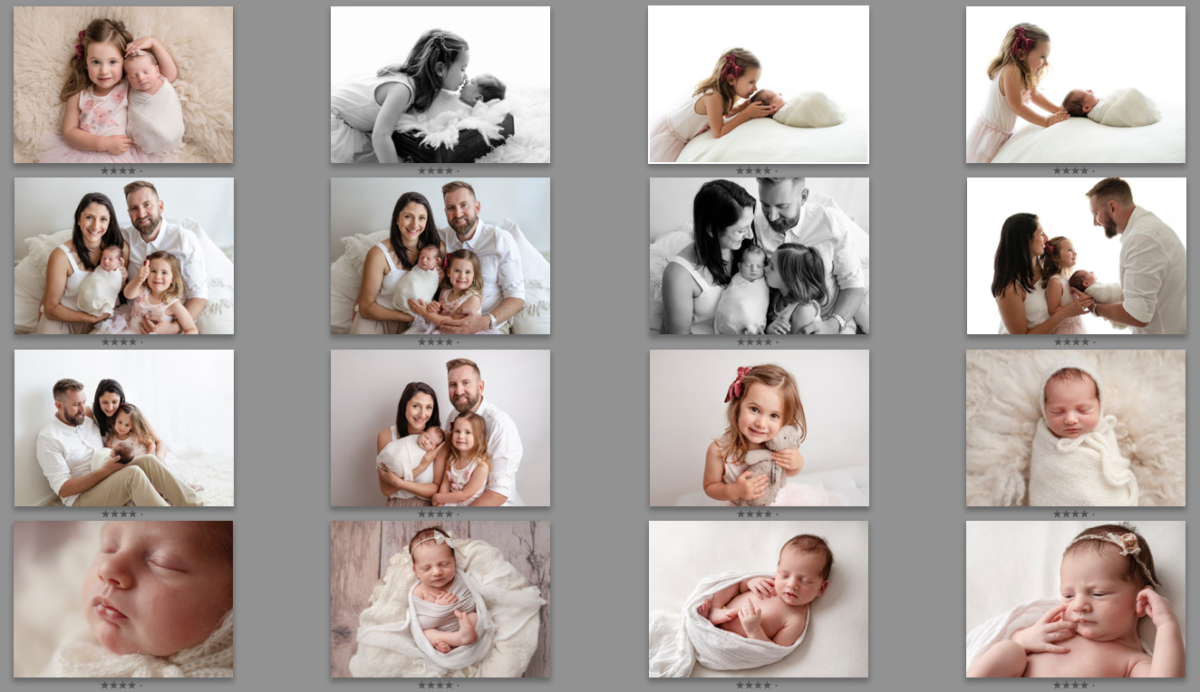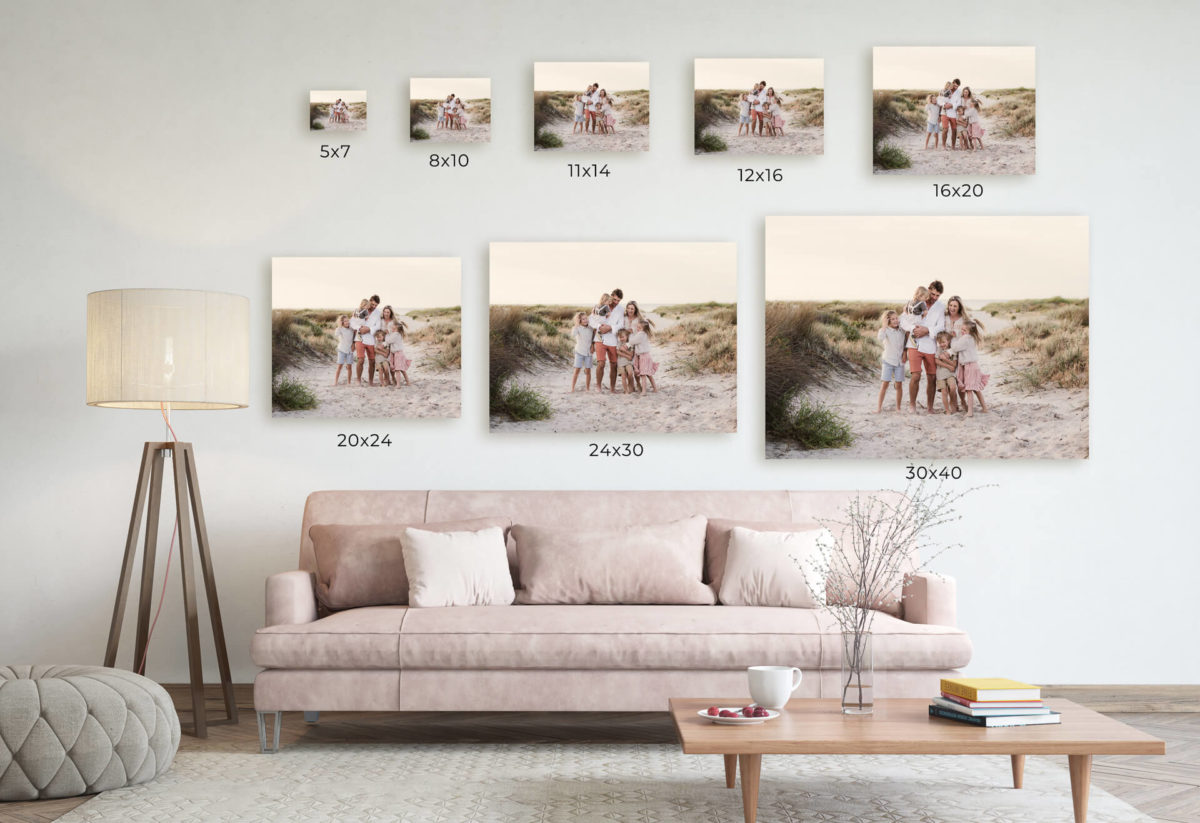 Scale is essential
Without question, you'll need to keep in mind the scale of the space you'd like ot hang your newborn photo vs. the photo itself. Many consider 8x10inch photo as an enlargement, but if you put that over your lounge it will just look tiny on the sea of empty wall space. As a general guide wall art should be around ¾ the width of the piece of furniture it is hanging above.
Combination or single?
Have a think about if you'd prefer to hang one large image or a combination of smaller ones. There is a growing trend for story art (multiple images in one framed piece), especially to minimise the overall number of frames, and to be hung in the nursery.
Finish and quality
These days, it's possible to have a finished product with all types of final finishes – you could have traditional framing, canvas, newer boxed framed canvas or even wood art or acrylic! No matter what you choose, just make sure (like I do) that they are printed on premium archival materials to stand the test of time for generations to come. Your newborn photography is an investment in a keepsake to be handed down through generations. It's not just the quality of the photographer that should be considered, but the standard of the printing and materials as well.
If you'd like to book your newborn photography session, simply follow the prompts. 
And don't forget you can look to pinterest and the never ending web for all sorts of different ways to display your newborn and family photos.
Payment options include take home orders with interest free finance from payright, credit card, cash or paypal.