What to expect from your photoshoot
There are few moments more special in your life than pregnancy. It's a true test of every new mum's patience to have to wait to see her beautiful new bub until the time comes! Despite the seeming eternity waiting on your little one's arrival, pregnancy is such a fleeting period filled with excitement, hope and even a little uncertainty for the future. I love that I can capture all of this in my time with you. Maternity photography is such a special part of my job, and it's a privilege to play a small but lasting part of this unique time in your life. I am all-too-aware of the importance of getting your maternity shoot perfect, and there are a few things I do for every session to make sure things go according to plan. Here's a quick outline of the main things to expect from your maternity photography session with me…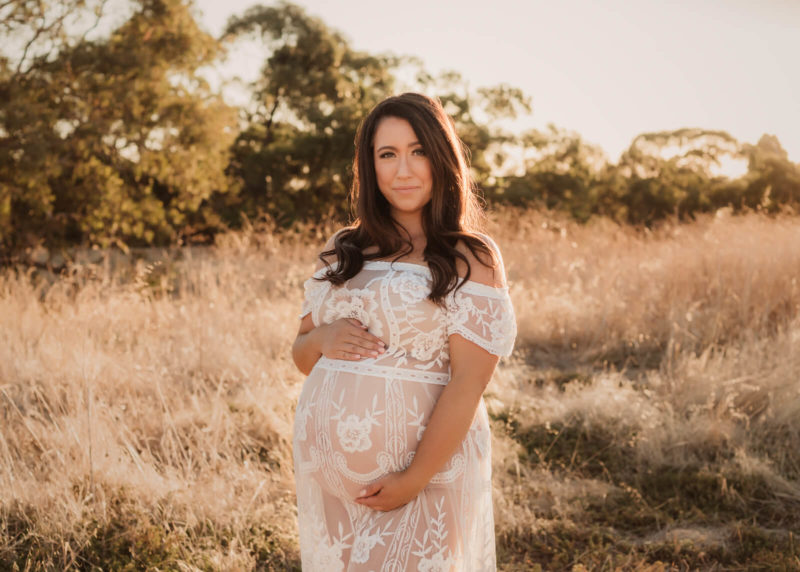 When should I schedule my maternity photography session?
You and I both know there are days during pregnancy where you may not be feeling too flash. Thankfully, most of those days are well and truly behind you by the golden window for maternity photography sessions. Ideally, you'll want to book in between 33-37 weeks – late enough for your bump to beautifully round and prominent, but not so late we'll be rushing to the delivery room mid-shoot! (Naturally, if you want to schedule yours either side of this, that's fine too!)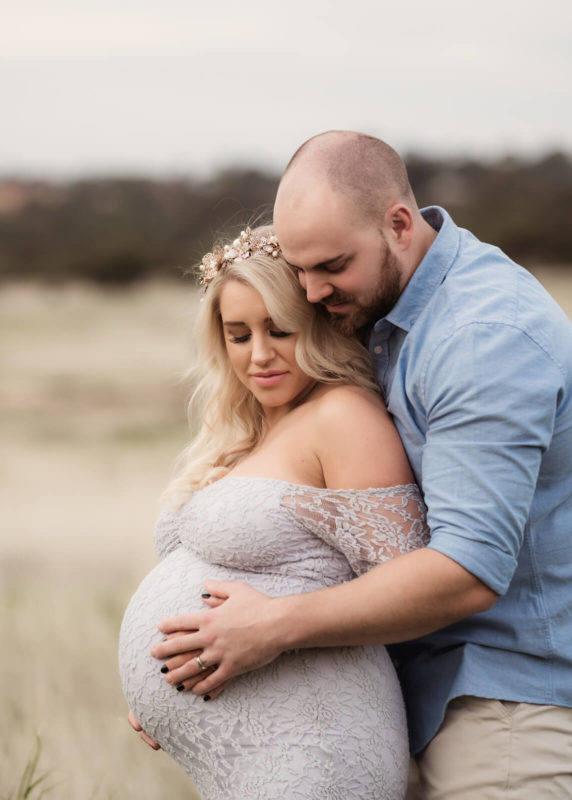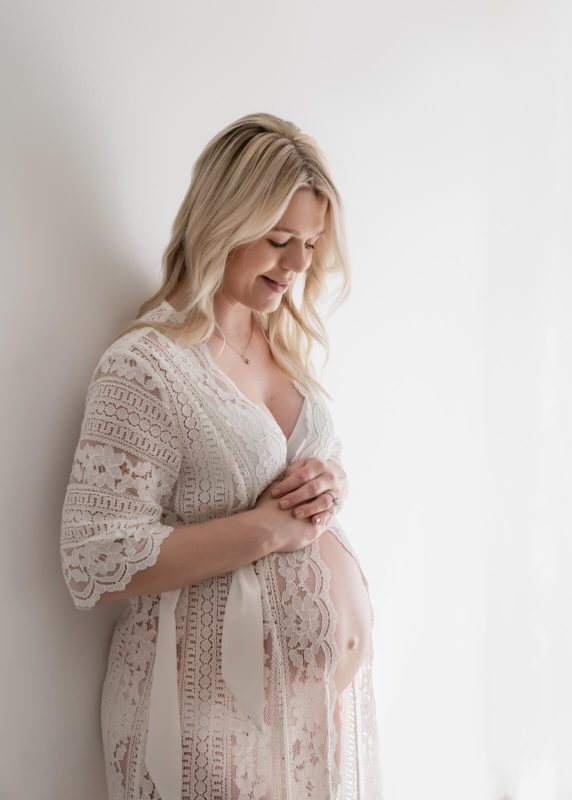 What should I bring to my maternity photography session?
Before the session, we will have nailed down the setting and styling you have in mind. We have dozens of beautiful locations here in Adelaide to choose from for outdoor shoots, and my studio is fully equipped for deliberate indoor sessions (or accidental rainy days!). What you'll need to bring is actually pretty straightforward: whatever you'd like to wear!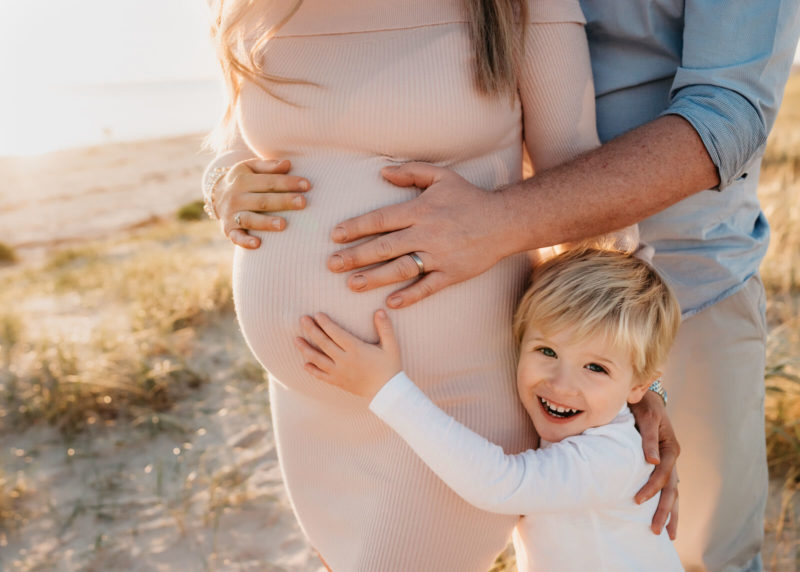 How long does a maternity photography session take?
As a general rule, maternity photography sessions take around 45 minutes including time just for you and also with your closest ones – husbands, partners and children. Maternity sessions are brief, but meaningful, and set the scene perfectly for the arrival of bub.
Just a quick FYI … If we're doing an outdoor shoot, timing matters! We'll schedule your shoot within 1-2 hours of sunset based to make the most of the best natural lighting
Honestly, maternity photography is one of my favourite things to do – especially as I get to see who's been hiding away in there when you come back for your newborn shoot! Capturing the bond of a mother and child before they've even made it Earthside is not something just anybody gets to do, and I'm so honoured to get to be a part of such a momentous stage of life.
If you're ready to schedule your own maternity photography session, please don't hesitate to get in touch! The earlier you book, the better as I tend to book out quickly, especially when there is a definite time limit on when we can capture this special moment for you… I can't wait to meet you and share this beautiful moment in time with you!
~ Melissa xo